MN Behind the Wheel Instruction
We're cool and calm, and soon you will be too!

Nervous?

Never driven before?

Only driven in parking lots?

Don't worry!
Our instructors for MN behind the wheel lessons each have over 20 years experience patiently teaching people just like you! They are the best in the business and have taught thousands of students to drive safely and confidently.
Decide to drive today! Just call and schedule your first lesson at our MN behind the wheel lessons. You can trust your instructor to take care of you from beginning to end. We can even arrange your road test appointment for you and you can take it in the car you train in!
We're experienced, not expensive

Have a license from another country (ie India)? We can prepare you to take the Minnesota Road Test with our MN behind the wheel lessons.
Learn To Drive In Minnesota with our MN Behind the Wheel Lessons
And all the skills you need to take the Minnesota road test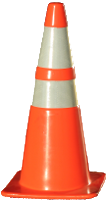 Beginners Learn:
How to work the gas and brake

Turning skills

Parking skills

Backing skills

What to do with yellow lights
More Experienced Learn:
Driving in traffic

Freeway driving

Winter driving

Defensive driving

Lane changing
And Much More!