Senior Driver

Whether you're concerned about your own driving skills, or those of a loved one, consider our 'Senior Driver Evaluation' course. Receive practical feedback on physical driving skills and ability to handle traffic situations. Get useful tips you can use in everyday driving!
And don't worry; these sessions are not confrontational, yet they are candid. You might even have fun! In the end, you will have valuable information about your driving from a professional who has spent thousands of hours observing and instructing drivers!
If you've received notice from the state that you must retake the driver's test, please call us. This is a serious situation and we can help. We'll give you an honest assessment of your driving, your chances, and if brush-up lessons would help.
Feel free to contact us with any questions or concerns you might have.
Rates & Pricing
We have all sorts of packages available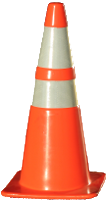 Rates*
2 hour evaluation session — $120.00

1½ hour brush-up lesson — $90.00

2½ hr lesson with road test — $155.00
*These rates are discounted for seniors, 65+ years old.